Coronavirus (Covid-19) Information Page
​This page provides guidance to colleagues about Covid-19 and the steps that Hanover are taking.
A Covid-19 staff factsheet is also available on the Hub – if your line manager is unavailable, or if you need advice, contact a member of our HR team for support. You can also read the latest ELT Corporate Performance Newsletter.
Contact HRsupportCOVID19@hanover.scot for all HR-related questions about Coronavirus (COVID-19).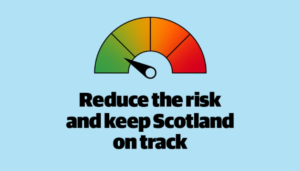 Guidance for Keyworkers
Covid-19 Vaccination programme – click on the link to access more guidance and useful resources about the vaccination programme in Scotland.
Covid-19 Testing programme – click on the link to access more guidance and useful resources about the Covid-19 testing programme in Scotland.
New rules for Scotland
On Monday 24 August the Covid-19 restrictions in Scotland changed. 
As a nation we are 'beyond zero' which means that we have moved out of the Levels system. While the vaccination programme and Test & Protect have helped to reduce the number of cases, we must all continue to follow the rules and reduce the risks. You should still do the following:
Wear a face mask in indoor public places

Download the Test & Protect app

Follow FACTS

Book a PCR test if you start to experience any symptoms of Covid-19
You should also continue to carry out home working as much as possible.
For more information about the new rules and what they mean for you. Click here.
Guidance for staff:
Experiencing symptoms?
If you experience any of the Covid-19 symptoms (see below) then you should immediately self-isolate for 10 days and book a PCR test.  Anyone in your household should also self-isolate for the 10 day period.
If your symptoms worsen during self-isolation or you feel no better after 10 days, call NHS24 (111).
You can return to work after the 10 day isolation period if your health has improved.
Common Covid-19 symptoms:
high temperature or fever and/or

new continuous cough

recent shortness of breath

loss of taste or smell
A free-phone helpline is available if you do not have symptoms but need general advice: 0800 028 2816   
Help guides & information:
Health & Wellbeing for staff: