Hanover's care at home service for older people in the Borders has received glowing results following a recent independent inspection.  The service scored Grade 5 (very good) across the board in an inspection report published by the Care Inspectorate.
The unannounced inspections by the regulator took place in December last year at the three developments at which the care at home services operate, Glenfield Court in Galashiels, Mercer Court in Innerleithen and Queen's Court in Jedburgh.
During the inspections, the Care Inspectorate accompanied support workers on care visits to meet people receiving care.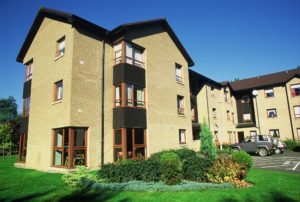 The Care Inspectorate report praised the service, highlighting that:
A low turnover of staff ensured the care and support provided consistently met people's needs.

People receiving the care service were treated with dignity and respect.

People receiving the service were involved in decisions about the care and support they needed.

Comments from residents praised staff for being "a good team" and "all very helpful", with one person remarking that "they can't do enough for you".
Chris Milburn, director of customer services at Hanover (Scotland) Housing Association, said: "These impressive scores are testament to the hard work and dedication of our Care at Home service staff.  We are very pleased with the positive feedback people receiving the service contributed to the Care Inspectorate's report and we will ensure this high-quality service is maintained.
"It is important to Hanover that our residents feel safe and secure at home and receive the support they need in order to live independent and active lives. These positive outcomes are also built on the excellent and positive joint working we enjoy with Scottish Borders Council who commission the service."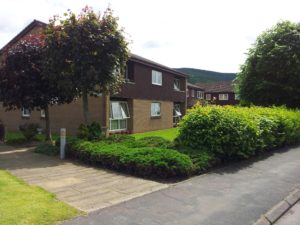 Hanover's Care at Home Service in the Borders delivers care and support for more than 40 residents and operates out of Hanover sheltered housing developments in Galashiels, Innerleithen and Jedburgh, which are home to around 100 people.