Hanover residents and staff recently celebrated the 35th anniversary of Mercer Court in Innerleithen. The celebration also coincided with 40th anniversary of Hanover (Scotland).
Tenants and staff gathered to enjoy a special lunch to mark both Hanover (Scotland) Housing Association's 40th anniversary and 35 years since Mercer Court opened to residents.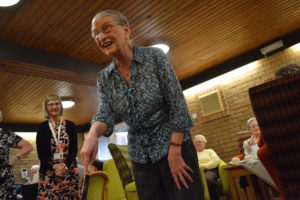 Guests enjoyed an afternoon of opera performed by the young people from the amateur operatic society singing songs from Oklahoma and an afternoon tea provided by T42. Hanover Scotland's longest standing board member, Sir Geoff Palmer, was also in attendance to join in with the celebrations.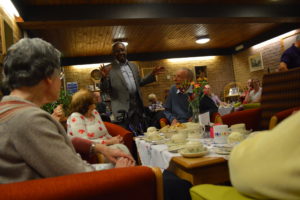 Kathleen Ewart, Sheltered Housing Manager at Mercer Court, said: "It was lovely that everyone came together for a double anniversary celebration marking 40 years of Hanover (Scotland) Housing Association and 35 years since Mercer Court opened its doors. I love working here and really enjoy helping our residents lead independent and active lives."
"Mercer Court was named after Mr J Mercer who was the director of the local amateur operatic society, so it was fitting that we had the young people from the group in to perform for us and they were absolutely fantastic."